In recent years, solar lighting technology has greatly improved, making them far more efficient and affordable. As a result, more and more people are starting to incorporate them into their houses. However, these are mostly used in outdoor applications because it's easier to charge the solar power outside. But, that begs the question; is it possible to use solar lighting indoors?
The answer is yes. You just have to know exactly where to put it and what options you have available. If you are interested in knowing more about this, then you are on the right page. Continue reading this article for more interesting discoveries.
Indoor Lighting Ideas
Solar Skylights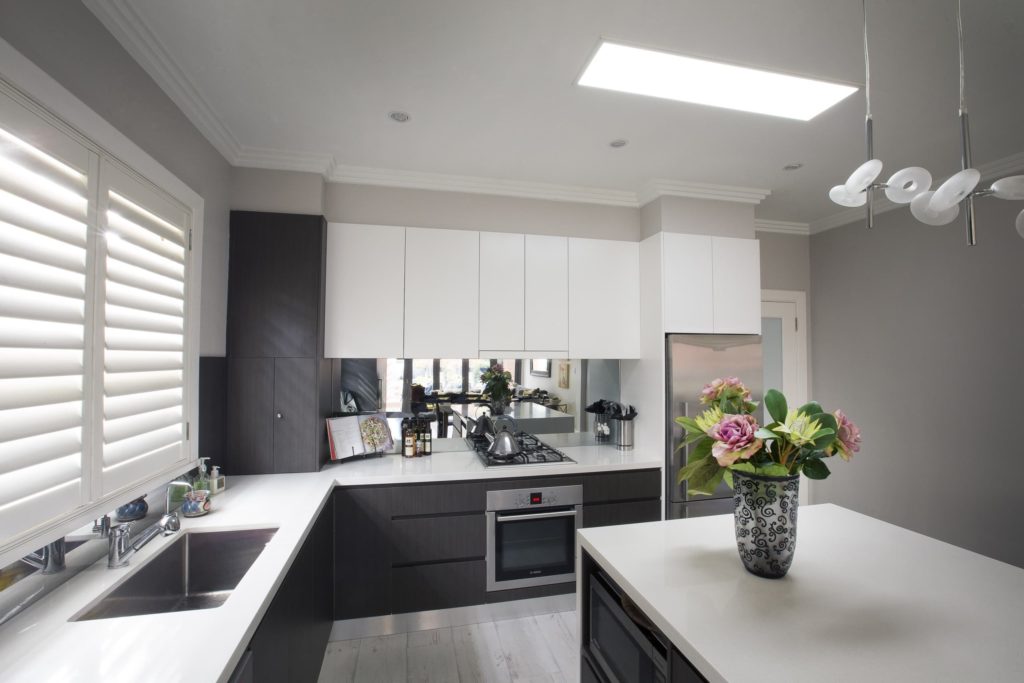 Have you ever heard of solar skylights? If you haven't, they are roof skylights that directly channel the sun's light into a particular room in your home. This provides natural lighting that is quite fashionable and modern, which is why it's becoming widely popular nowadays.
These solar skylights come in many different shapes and sizes. But, some of them do not work at night. You have to request solar skylights that have a battery pack if you want to use it during nighttime.
However, solar skylights can be quite expensive and require a professional installation. But, if you put it in a room that needs constant lightning, you will eventually save in terms of the electric bill in the long run.
Fairy Lights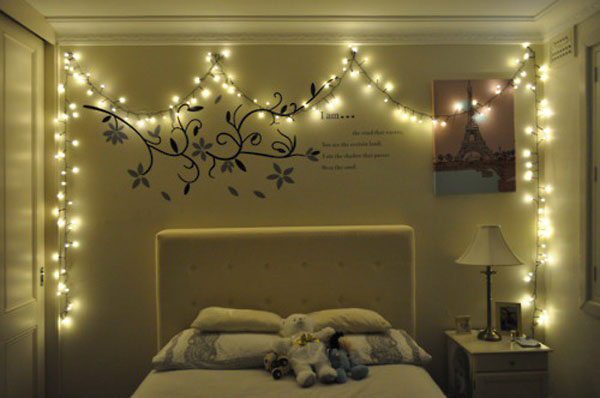 As its name suggests, fairy lights give off a romantic, fairytale vibe. When it is used indoors, it creates a dramatic accent light that will make your space look extra special. You can put it in your bedroom, living room or wherever you want.
Solar fairy lights are commonly used outdoors to create accent lighting and make your house's appearance more attractive. The same thing can also be applied to indoor solar fairy lights. You just have to make sure that the charging panel is positioned near a window that gets plenty of sunlight. Besides, fairy lights come in many length varieties, so arranging it properly will not be that difficult.
Moreover, solar fairy lights are considerably affordable compared to other types of indoor solar lighting options.
Solar Study Lamp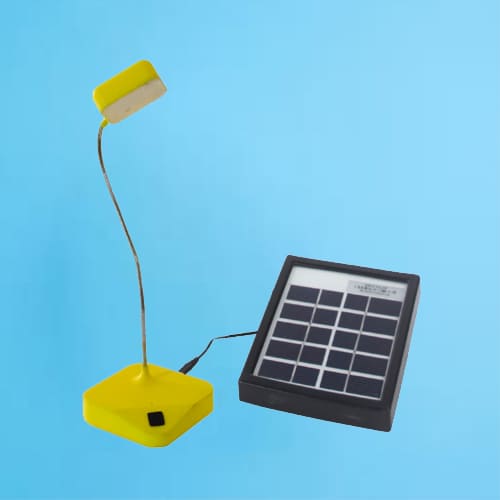 Let's say your study table is positioned somewhere nearby a big window. In that case, you might want to consider investing in solar-powered study lamps. You can charge these lamps during the day and turn them on at night when you need them.
Solar lamps come in many different styles, sizes, and shapes, so you will surely find one that will fit your aesthetics. Besides that, most of these lamps are equipped with a generous battery pack. Some can run upto 8 hours with minimal charging.
Obviously, using a solar-powered study lamp will help you save on your electric bill, especially if you are the type who always burns the midnight oil. Aside from that, it's more environmentally friendly, and it prevents your eyesight from being strained.
Drop Lights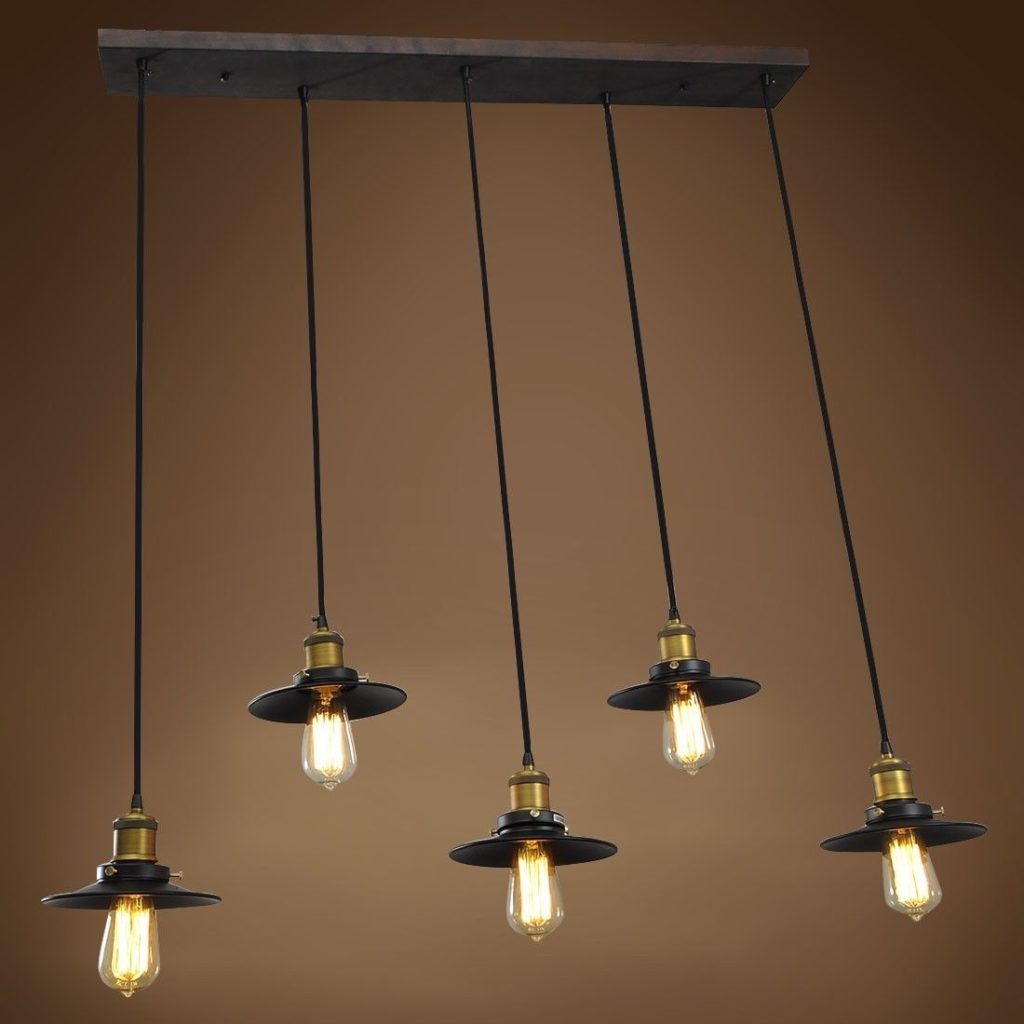 Drop lights create a dramatic effect in any space. Depending on the type of bulb you use, they can be quite illuminating as well. You will also get the same benefit with solar-powered drop lights.
However, you may ask how exactly you will get solar power when used in indoor spaces such as the kitchen? The answer is simple; some solar-powered drop lights come with long wires that connect to the solar panel that charges it.
This means that it would be easy for you to position it somewhere with plenty of sunlight. It would be even easier if you get professionals to install it for you. Although this can be more expensive, it's safer and more convenient.
The nice thing about solar-powered drop lights is that you have literally hundreds of options to choose from. Whether you want those that give minimalistic design or something edgy, you can definitely get it.
Solar Power Light Bulbs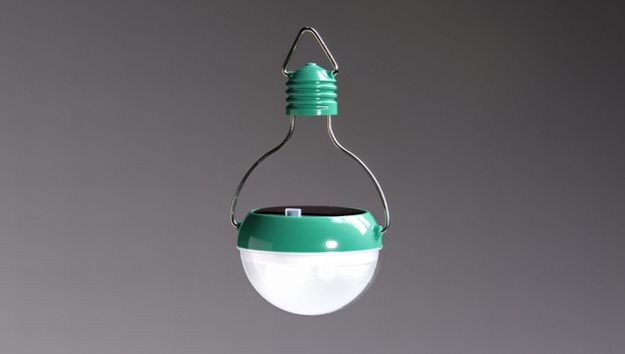 Solar-powered light bulbs are another great indoor lighting idea. These are quite affordable and versatile.
However, the downside is you have to position it somewhere that acquires plenty of sunlight. This gives you quite a restriction in terms of where you can put it, but if you live in a house with plenty of windows where the sun can freely come in, then it wouldn't be a problem at all.
Final Words
Financially, using solar lighting can significantly reduce your electrical cost. You can save between 30% to 50% off your bill if you switch all of your lights to solar-powered ones.
However, the problem is that using indoor solar lighting can be a bit challenging because you need to position the light somewhere that gets ample sunlight so that it gets charged. But, with the ideas mentioned above, doing this can be significantly more manageable.